Event Schedule 2020
The List of events scheduled to be held at Barakura in 2020.
This year we are celebrating our 30th anniversary, with some extra special icing on the cake. We have become the first garden in Asia, Oceania or America to be awarded the honour of becoming a RHS Partner Garden.
Centring on Kay Yamada's gardening school, which introduces British culture and food, as well as gardening, We offer complete entertainment, with lectures from invited leading gardening personalities from the UK. Garden, Food, Music & Fashion; events to help you enjoy the lifestyle at Barakura.
Event schedule and content are subject to change.
Garden Opening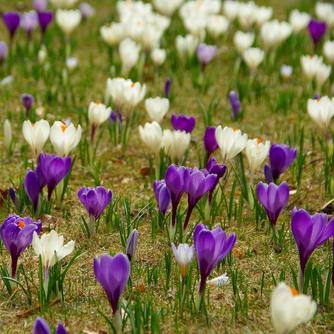 The garden bounds into spring. Crocus, Eranthis, Dwarf Iris, & Snowdrops amid others announce the coming of the season. Lots of small, pretty flowers can be seen as the snow thaws from the garden.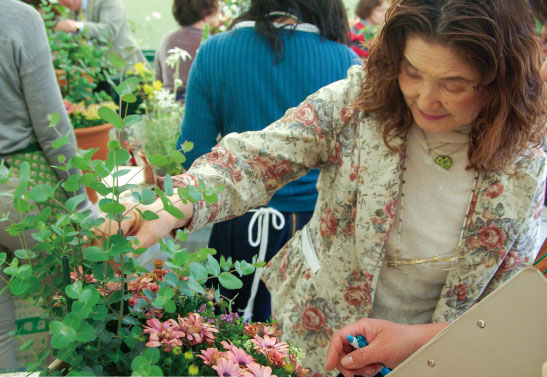 Gardening Open School
3/21(Sat)-22(Sun)
There is a gardening open school from March 21 and March 22.
Barakura Easter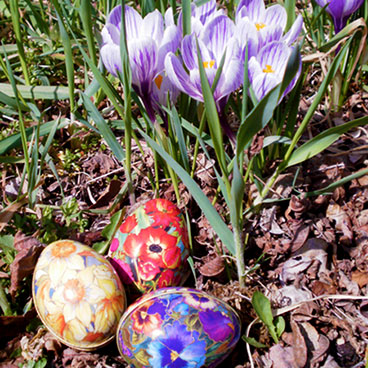 The annual "Easter Egg Hunt" held at Barakura every year. Search for the cunningly hidden treasure eggs in the spring garden, each contains a wonderful prize. Please be careful not to damage the newly growing young plants while doing so, but enjoy the lovely "Yellow daffodils" too.
Kay Yamada's Container Garden Show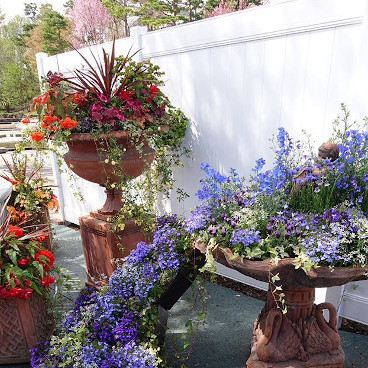 To be held for the first time this year: A grouped display of large floral containers arranged by Kay Yamada.
Fritillary Weeks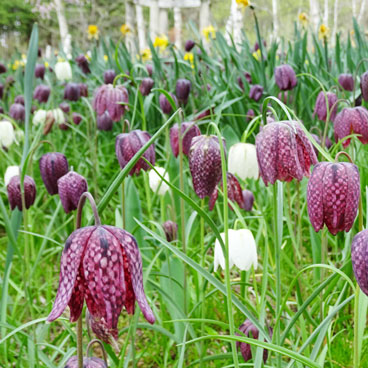 The symbol flower of Barakura, Fritillaries and other bulbs will be flowering in Golden Week. Red-purple Fritillaria meleagris whose checkered petals are beautiful, and which are said to be the Queen of Fritillaries, are also best seen at this time.
Spring Special Highlights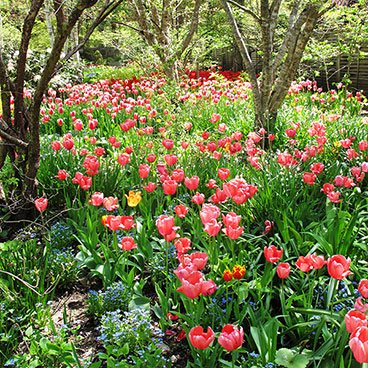 A special season. Birdsong mingles with a bountiful display of bulbs blooming in a delightful floral tapestry. Admire the beautiful garden, where the colourful flowers of bulbs such as tulips and hyacinths compliment the fresh young greenery.
When the Queen of Night is Beautiful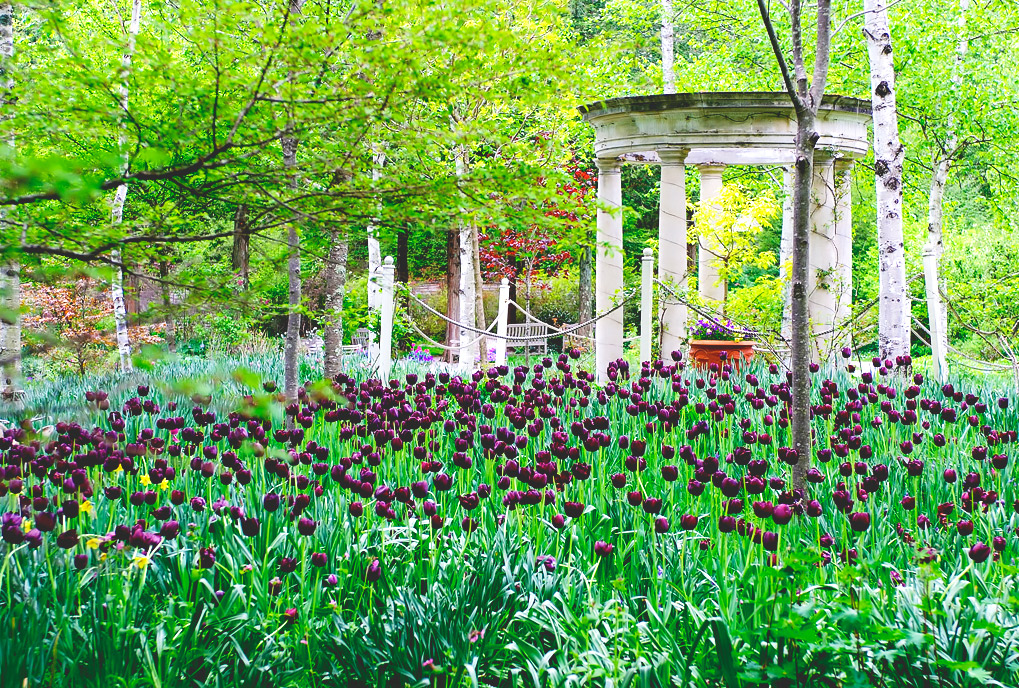 The fantastic jet-black tulip, "Queen of Night," is at its best, and customers who come during this time are often heard to say "It feels like paradise". With bulbs and trees in full bloom: spring has come at last.
Allium Weeks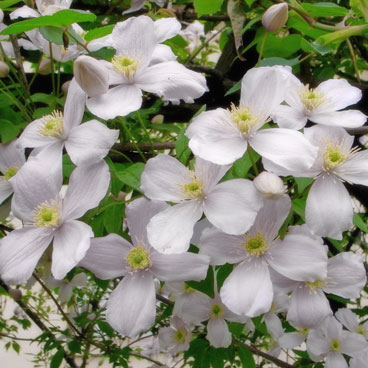 The Allium, whose rounded heads give a mysterious presence to the garden, can be seen at their best. The blooms appear to mysteriously float above the other plants in the garden.
Clematis, also known as the "Queen of Climbers", and loved by people around the world can also be seen at this time. Also flowering now are the rare English bluebells from the UK.
Luxurious afternoon tea party
6/5(Fli)-7(Sun)
12:00~14:30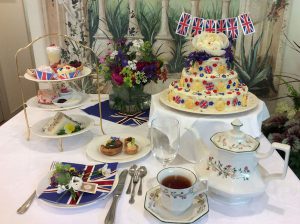 Queen of Cakes, Hanna Miles worked as a leading lawyer, before becoming a finalist of a culinary contest in 2007. She has subsequently published 35 cooking books, and appeared on television and radio. She is also one of the UK's most popular patissiers. We will have an afternoon tea party and talk show with a flower theme to commemorate our 30th anniversary. You can enjoy a romantic and elegant world of afternoon tea.
Participation fee 5,500 yen.<A reservation is required.>
Rose Weeks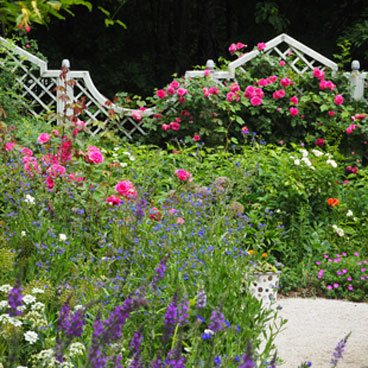 From bush roses to climbing roses, you can enjoy the real pleasure of the English garden, where seasonal blooming old roses and early summer plants are woven together through the season.
Advance discount tickets can be purchased at convenience stores prior to the event. For details, see "Admission Fees for Event".
The 30th Barakura Flower Show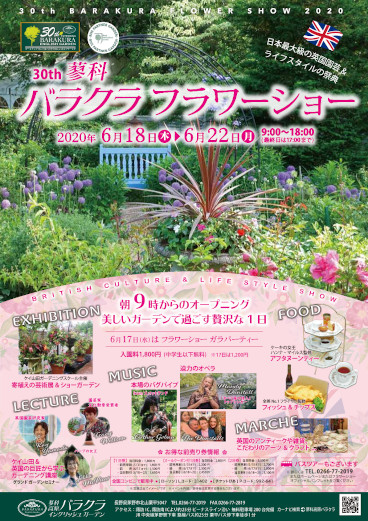 A horticulture and lifestyle festival which begins with an opening ceremony at 9am. A special five-day experience of British culture in the garden amid the blooming Old Roses. Including lectures by special guest speakers, live bagpipe music, opera and harp, and real fish and chips.
The Flower Show Gala Party will be held on Thursday, June 17, the day before the event.
Summer Holiday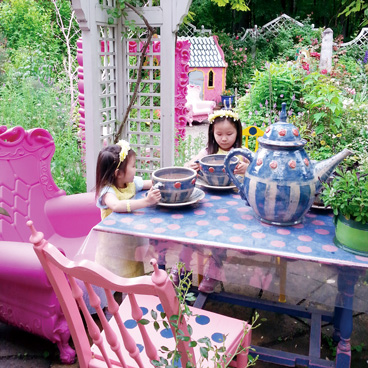 In the cool of Tateshina Kogen, enjoy the green of the English garden and summer music. Enjoy Barakura summer with your family! Come to the garden and experience an environment suffused with negative ions. Let your young ones enjoy our Kids Park which is adjacent to the Alice in Wonderland Garden. They can play on playground equipment in the soft play area, or use the colouring corner.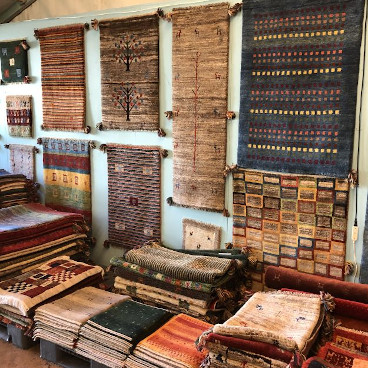 The World of Persian Carpets
8/1(Sat)-9/22(Tue/Holiday)
Hundreds of handmade carpets including silk and wool Persian carpets to choose from, displayed and sold at special discounts.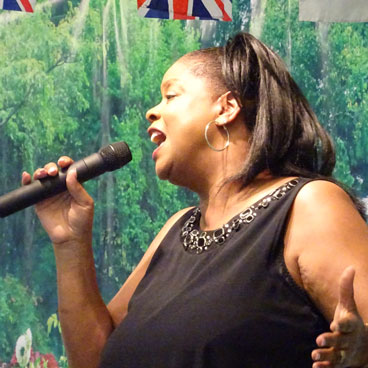 Marlene Hill Concert
8/19(Wed)-8/23(Sun)
Singer Marlaine Hill performs a range of songs from standard numbers to jazz and pop. She has many fans in the UK who are fascinated by her voice. In Barakura also, due to her popularity it will be her 5th consecutive year performing here. Please enjoy her captivating voice.
Candlelight Night Dinner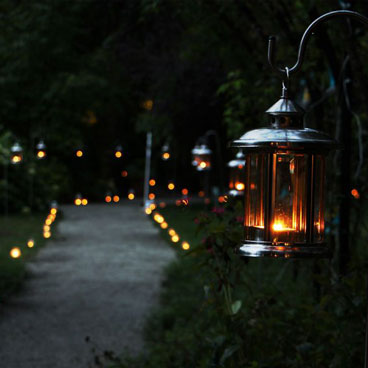 We open the garden at night in midsummer for only two days a year for this fantastic candle lit event. Night garden entry, concert and special dinner by candlelight.
It is a popular event with limited seating. For applications and inquiries, please contact ticket information.
4,900 yen (admission fee not included)
81(0)266-77-2019
Dahlia season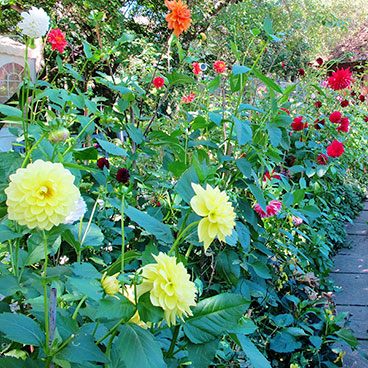 Blooming like jewels strewn around the autumn garden, the many varied colours and styles of the Dahlia flowers are not to be missed. The hips on the Old Roses are also at their best in this season.
The 5th Gardening Fair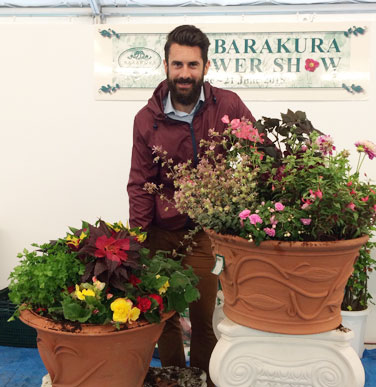 Learn the basics of gardening in the Autumn gardening season. Two weeks of gardening advice, including gardening lectures and workshops by a horticultural columnist from The TIMES, one of the UK's leading horticulturists.
Take this opportunity to beautify your garden for next spring from the large selection ofspring-flowering bulbs available in the Garden Centre at this time.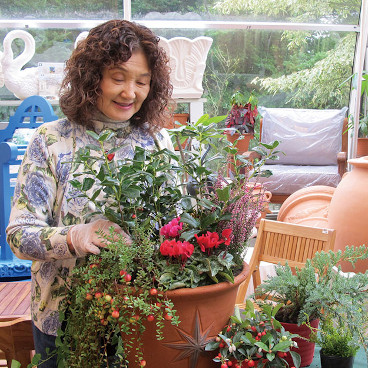 Autumn Seminar
9/11(Fri)-12(Sat)
Kay Yamada Gardening School Autumn Seminar
Open school for beginners
9/13(Sun)-14(Mon)
Beginners open school
Barakura Harvest Festival 2020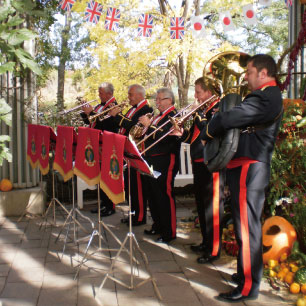 Amid the dahlias blooming in the garden, we have concerts by The Royal Marines Association Concert Band, and a superb exhibition of planted containers. A garden display that expresses the joy of the harvest also makes the garden lively. The annual harvest festival is one of the largest events in Barakura, attracting many repeat visitors.
Advance tickets that can be purchased at convenience stores. For details click below.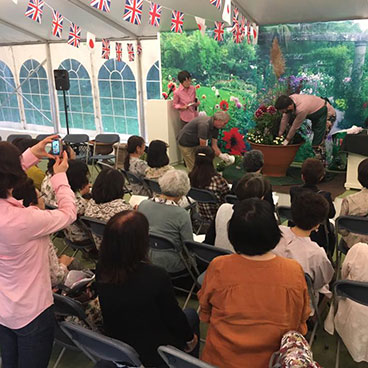 Autumn Grand Garden Seminar
10/10(Sat)~12(Mon)
Lectures and horticulture workshops with many subjects, suitable to be enjoyed from beginner to advanced gardeners. Lectures and practical skills centred on the Kay Yamada Gardening School where you can experience the depth and enjoyment of English gardening.
Autumn leaves & Halloween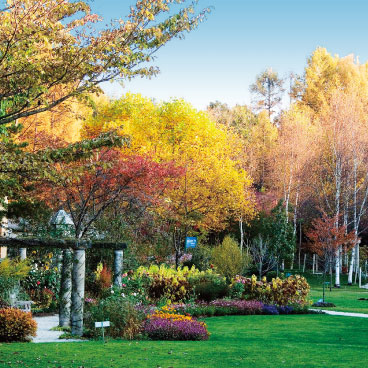 With the Autumn Leaves map of the garden, enjoy the colours of the English Garden, a little different from the surrounding Japanese scenery. With the red Boston Ivy that covers the brick walls and the Canadian Maple, which is unusual with its red, yellow, and green leaves on the tree at the same time. The ever popular "fallen leaf hunt" is held again this year! You can take a selection of deciduous tree leaves back home to remember your visit to Barakura in autumn.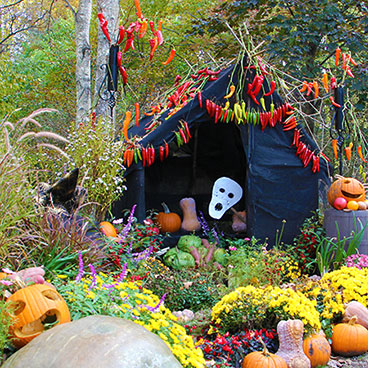 Barakura Halloween
10/29(Thu)-31(Sat)
Come to the garden during the Halloween season! We hold a costume parade (free garden tour). Our gardener will guide you through the garden while introducing the seasonal flowers and trees in a fun way. Participants who are not dressed up are also welcome!
In addition, a large Halloween display using large pumpkins and vegetables harvested in Barakura. Autumn seasonal sweets will be available in the Barakura Café for this limited time.
Kay Yamada's Christmas Display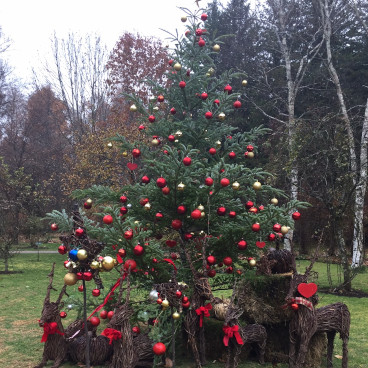 A Christmas display by Kay Yamada. Following British and European tradition,Barakura's Christmas display lasts until January 6th (Epiphany).
Christmas 5 Days Bazaar & Annual Big Sale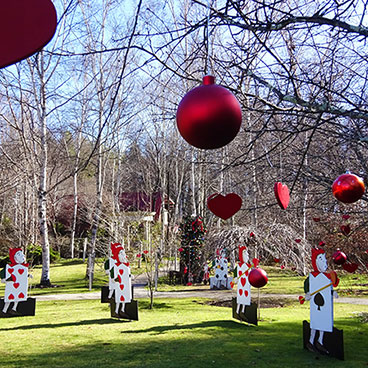 Enjoy an early Christmas at Barakura this winter. We have our Christmas display, workshops, concerts, special Christmas lunches, and other exciting events held over five days. We also take reservations for our Made-on-site Christmas cakes.
Our annual special sale will be held in the Garden Center & Rosy Life Boutique.
Christmas Rose Time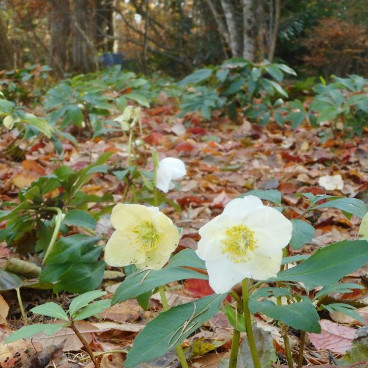 Barakura is one place in Japan where you can see Christmas roses blooming in a natural scene. You may be lucky and see some other early spring flowers like Snowdrops and Witch Hazel too.