Event Schedule 2023
A list of events planned for 2023 at the Tateshina Barakura garden in Japan, featuring introductions to British culture and cuisine, as well as entertainment and guest lectures from top professionals from the UK. The events include a gardening school led by Kay Yamada, as well as events focused on food, music, fashion and other lifestyle topics to enjoy in the garden. Please note that the schedule and details of the events may be subject to change.
The schedule and contents of the events are subject to change.
Orchid Fair ~ Gorgeous Table ~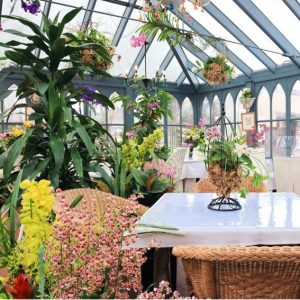 Held in the conservatory cafe Enjoy the combination of beautiful tableware by Kay Yamada and container gardens that brighten up the winter, in the conservatory cafe
Valentine Fair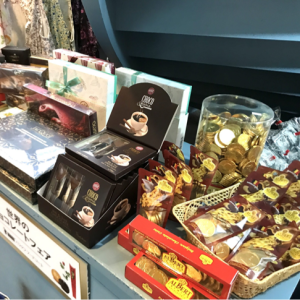 A festival of sweets unique to Barakura, in the food court and restaurant.
Garden Opening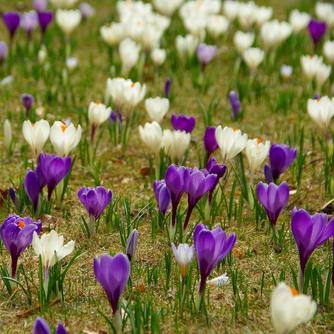 The time when the garden awakens. Spring arrives at Barakura. You can see many bulbs flowering in the garden after the snow melts. Spring Snowflakes, Crocus, Christmas Roses, etc. These delicate flowers can be seen blooming, heralding the arrival of spring.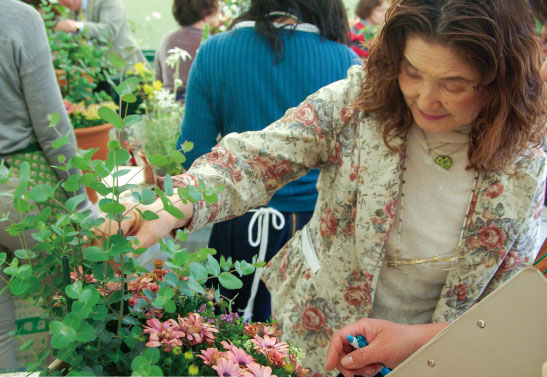 Spring open school
3/18(Sat)-19(Sun)
There is a spring open school from March 18th to March 19st.
Kay Yamada Gardening School is the only course in Japan where you can enjoy full-scale English gardening in a garden setting. Established in 2005 and presided over by Kay Yamada who is a leading introducer of gardening culture in Japan.
Below are the dates of past events
Barakura Easter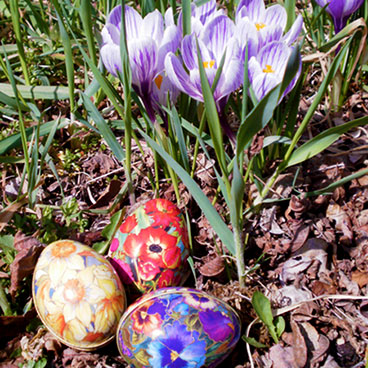 Holding the annual "Easter Egg Hunt" in Barakura. If you find a treasure (egg) hidden in the spring garden, we will give you a wonderful prize. Look for the Easter eggs but please pay attention to your feet in the pretty blooming "yellow daffodils". All prize eggs are accessible from the path sides.
A Host of Snowflakes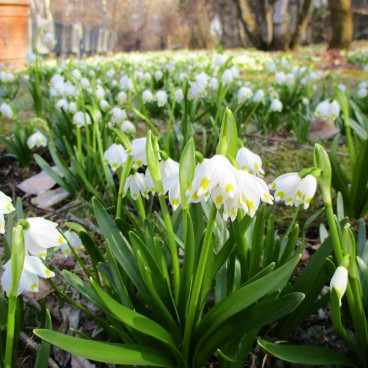 Clusters of small, white flowers signal the arrival of spring. Small flowers cheerfully blooming en-mass.
Spring flowering Hellebores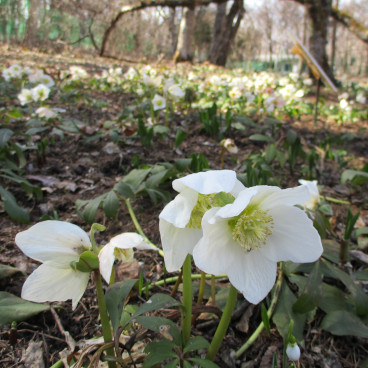 Starring alongside yellow daffodils as the snow melts, the Christmas rose Helleborus niger will bloom a second time. Enjoy the World of Wordsworth event.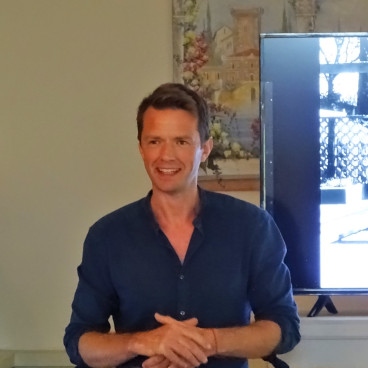 Gardening School 2021 Course Begins.
Spring Garden Seminar
4/16(Fri)-17(Sat)
Learn English-style gardening directly from the Andrew Duff.
[2-day course] 13,200 yen (tax included) [1-day course] 6,600 yen (tax included)
* Costs for practical materials are not included.
Tulip Fair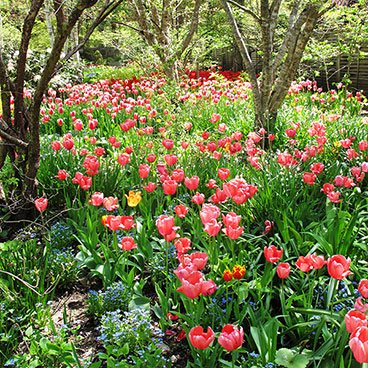 A spectacular season in which tulips and other flowering bulbs bloom like a tapestry around the garden. Come and see the beauty of the garden when they are in full bloom.
The Mysterious Jet-Black Tulip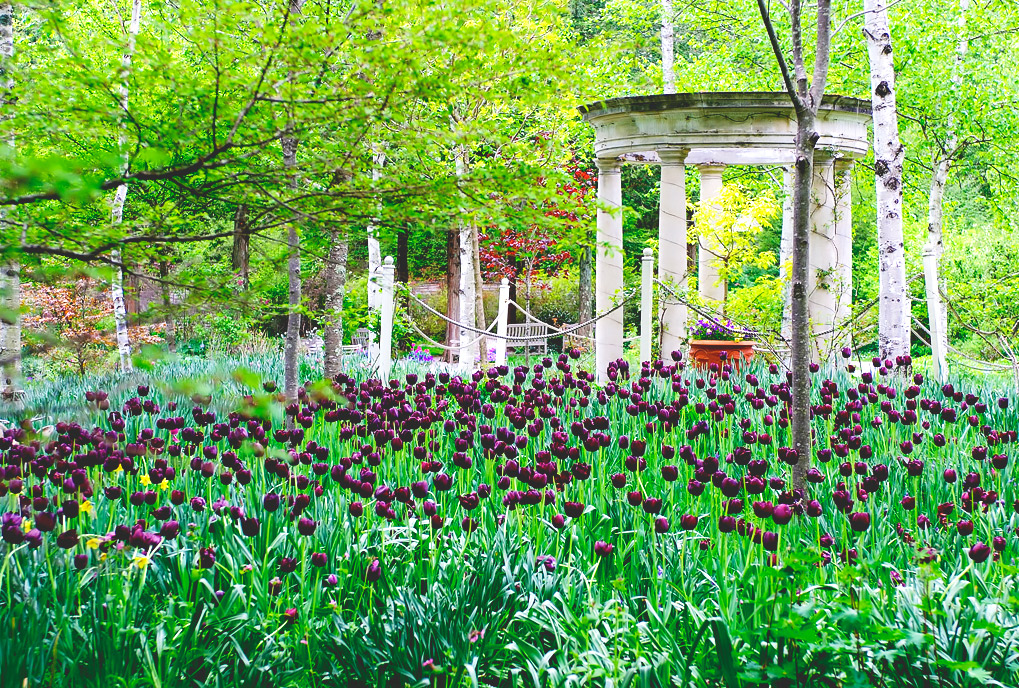 The fantastic jet-black tulip "Queen of Night" is in full bloom at this time. Customers visiting now often say "It's like paradise". Flowering bulbs and flowering trees are in full bloom, it feels like spring has come all at once.
Flowering Trees in Bird Week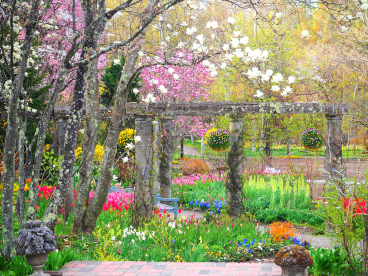 Together with the flowers at your feet, the flowers of trees and shrubs such as Rhododendrons and the symbol tree of Barakura "Golden Acacia" will be in full bloom. A time of healing with the fresh green, spring growth.
Blooming June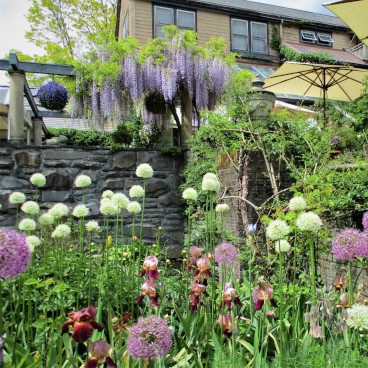 It is the liveliest season of the year when flowers are at their best. Alliums with their round heads give off a mysterious presence. Clematis, said to be the "queen of vines" because of its long, slender shoots and beautiful blooms, is loved by people all over the world. You can also see the English Bluebell, which is rare even in the UK.
30th Barakura Flower Show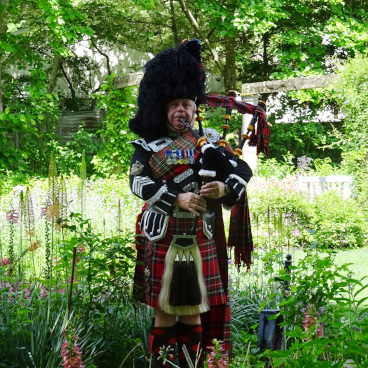 An English horticultural and lifestyle festival that begins at 9am with the opening ceremony. 5 special days to experience British culture in the garden with old roses flowering. Featuring online lectures by British lecturers, opera concerts, and authentic fish and chips.
Barakura English Garden celebrated its 30th anniversary in 2020, we will hold last years scheduled Flower Show this year.
Rose Weeks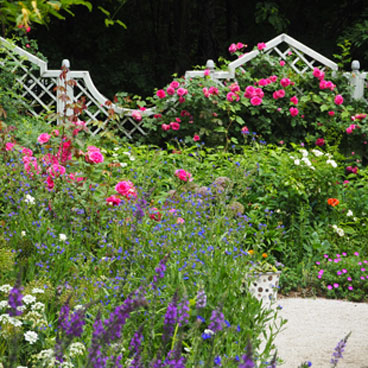 Come to see species roses, shrub roses and climbing roses. And enjoy them flowering with other plants. The real thrill of the English Garden is the combination you get from them all flowering together.
The Kiftsgate Archway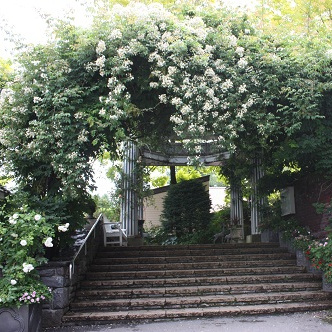 Kiftsgate; the world's largest rambling rose. A tunnel of white florets in full bloom welcomes you to the garden with a rich aroma.
Hydrangeas in the English Garden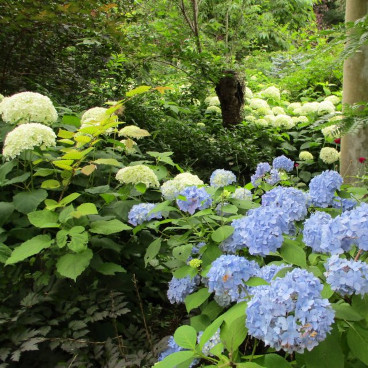 Hydrangea "Annabel" and Hydrangea serrata, look great in the rainy season. Hydrangeas blooming in the rain bring a different aspect to the season that makes you feel bright and radiant walking around the rainy garden.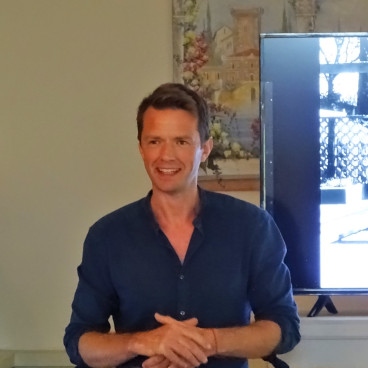 Garden Design Workshop
7/16(Fri)-17(Sat)
Live online broadcast between Britain and Barakura !
[1 day course] 6,600 yen (tax included) (admission fee, course fee, lunch fee included) [1 lecture] 2,750 yen (tax included) (admission fee not included)
* Costs for practical material are not included
Summer Borders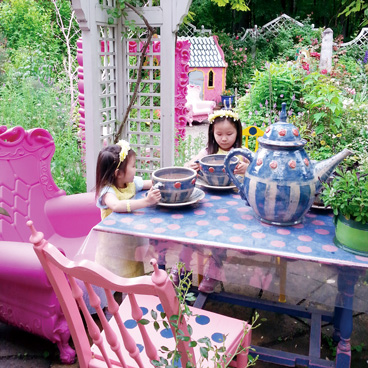 Located on the Tateshina Plateau, one of Japan's leading summer resorts, Barakura in the summer season is an oasis of green shade of wherein the shadow of the trees. Please spend a relaxing time taking afternoon tea at the café while overlooking the garden full of colourful flowers and experience the effects of the negative ion environment.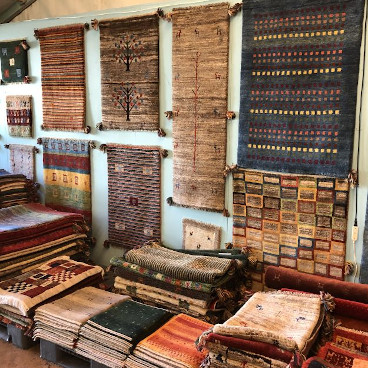 World of Persian Carpets Exhibition
8/7(Sat)-9/26(Sun)
We will exhibit and sell many authentic handmade Persian rugs including silk and wool rugs at special prices.
Candlelight Night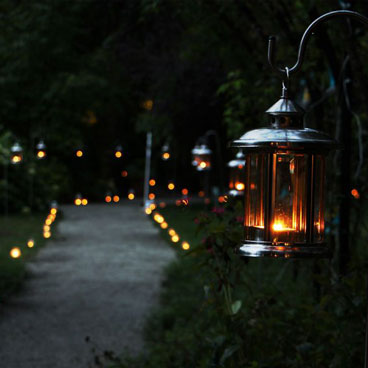 A fantastic midsummer night on only two days a year. Enjoy the evening garden and dining illuminated by candlelight.
This is a popular event with a limited number of people, so if you wish, please make a reservation as soon as possible. For applications and inquiries, please contact Ticket Information.
4,900 yen (with dinner and one drink, admission fee not included)
81(0)266-77-2019
Dahlia season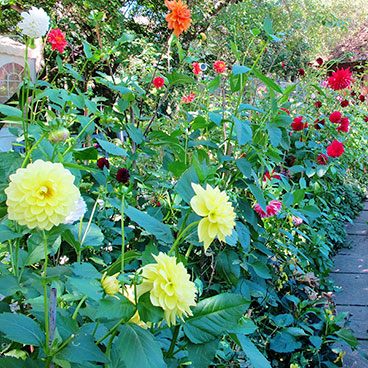 A wide variety of dahlias with more than 70 varieties blooming in the autumn garden. Dahlias are studded through the autumn garden like jewels. You can also see old rose hips this season. Don't miss the dahlias named by Kay Yamada.
The 6th Gardening Fair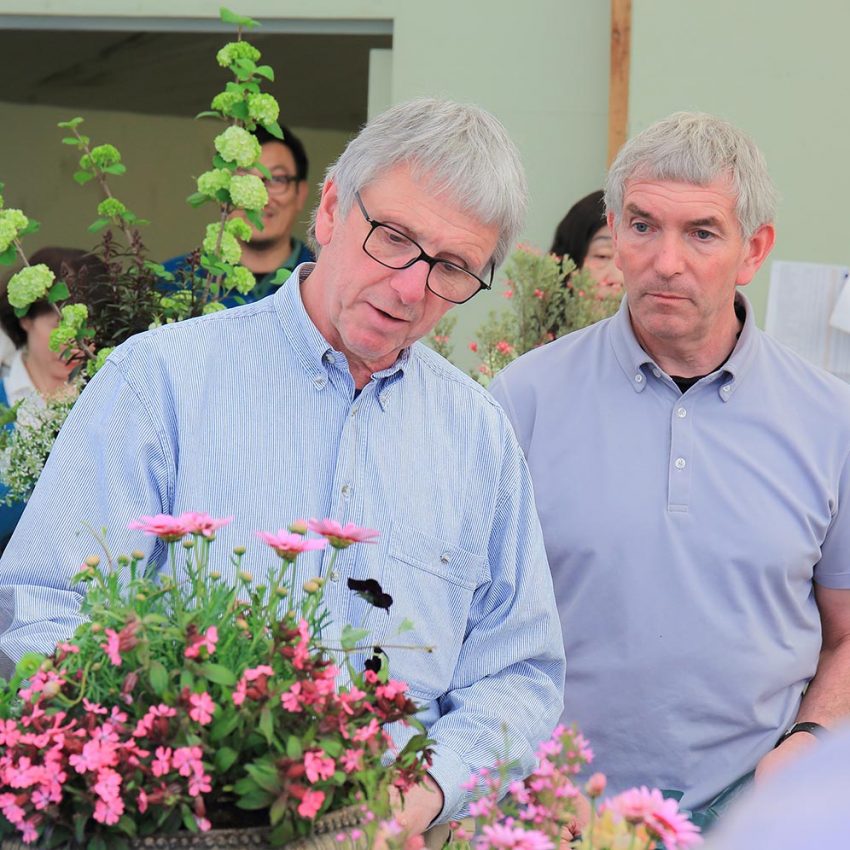 Enjoy learning the basics of English gardening during the fall gardening season. The two weeks are full of gardening-related topics such as gardening lectures and workshops by leading British gardeners.
A large number of spring-blooming bulbs for planting in autumn are also in stock. Now is the time to plan the beauty of next spring's garden.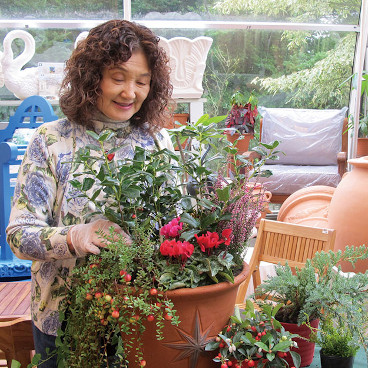 Autumn Seminar
9/10(Fri)-11(Sat)
The Annual Kay Yamada Garden School Autumn Seminar will be held from 9/10 to 9/11 .
Autumn Open School for beginners
9/19(Sun)-20(Mon/Holiday)
There is also an Autumn Open School to be held from 9/19 to 9/20.
Barakura Harvest Festival 2021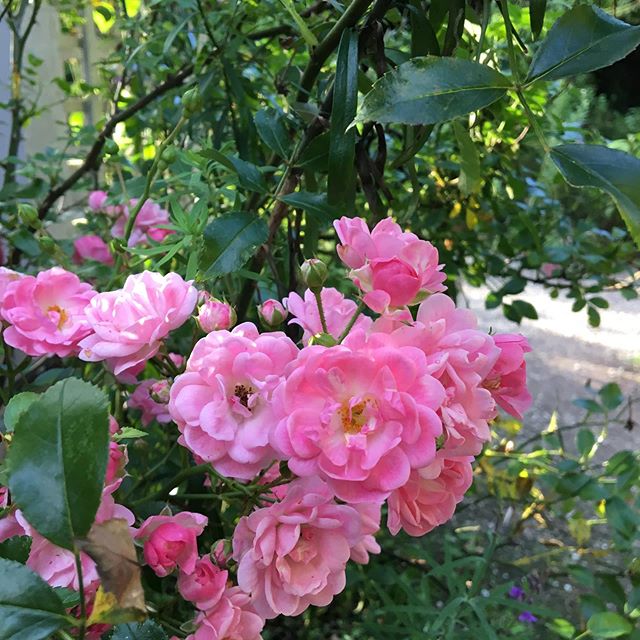 The garden filled with beautiful dahlias. A garden display that expresses the joy of harvesting, a Rosy Life fashion show, and food that embodies the spirit of autumn. The annual harvest festival is one of the largest events in Barakura. We have many repeat customers.
Advance tickets that can be purchased at convenience stores. For details click below.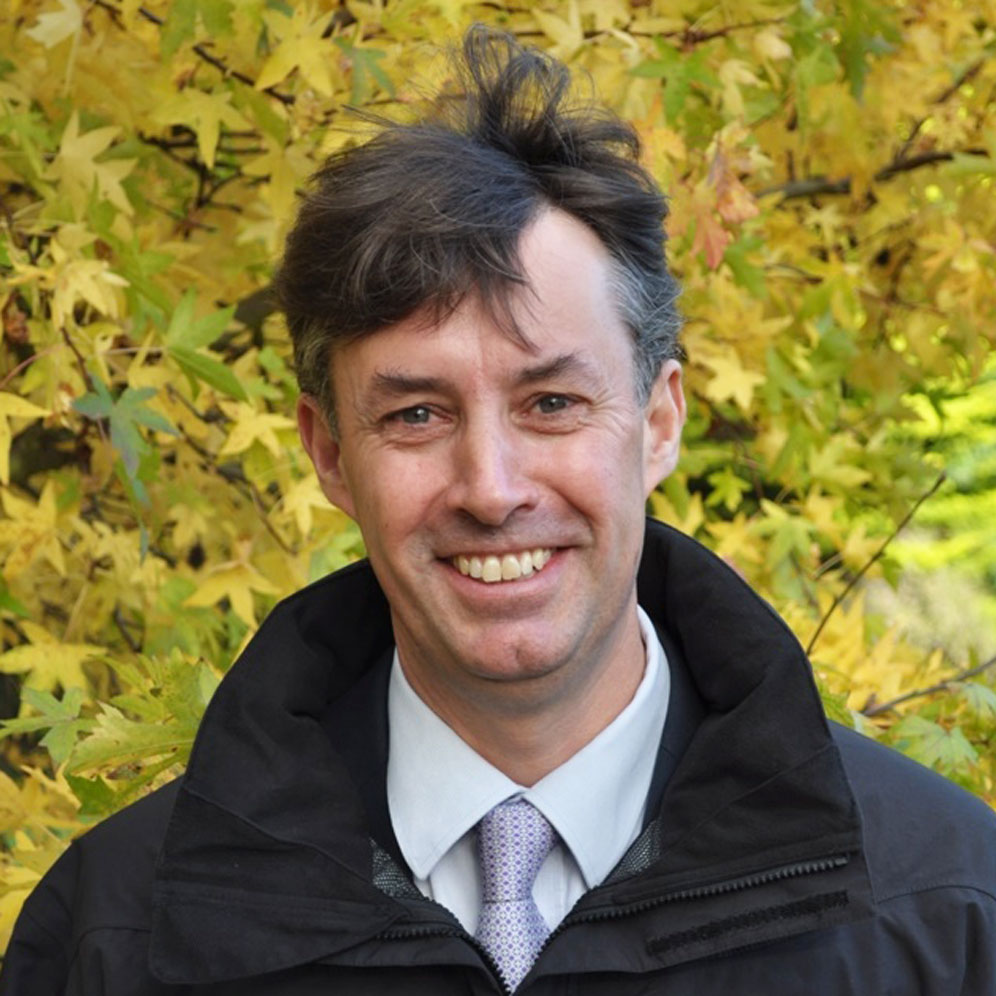 RHS (Royal Horticultural Society) Garden Seminar II
10/9(Sat)~11(Mon)
We are planning an attractive online lecture in collaboration with the Royal Horticultural Society.
Autumn Blue Garden and English Garden Autumn Leaves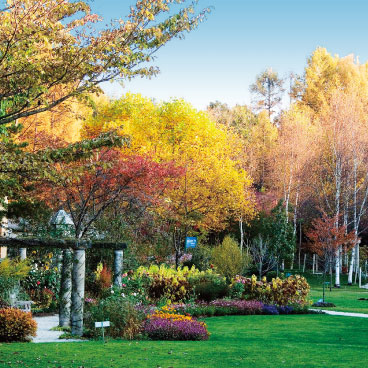 An Autumn Leaves map of the garden is available at the entrance, please enjoy the autumn leaves of the English garden, which differ from the usual Japanese scenery. We have bright red Boston ivy that fills the brick wall and the Canadian maple where red, yellow and green autumn leaves are uncommon. The popular "Fallen Leaf Hunt" will be held again this year! You can take home a rich variety of fallen leaves from Barakura, as a memento of your autumn visit.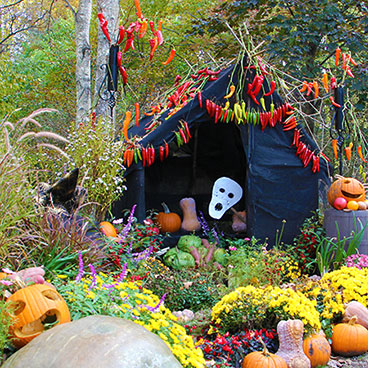 Barakura Halloween
10/28(Thu)-31(Sun)
Come to the garden during the Halloween season! We hold a costume parade (free garden tour). Our gardener will guide you through the garden while introducing the seasonal flowers and trees in a fun way. Participants who are not dressed up are also welcome!
In addition, we have a large Halloween display using pumpkins and vegetables harvested in Barakura. You can also experience seasonal autumn tastes and seasonal sweets at the Barakura Cafe.
Autumn Coloured Garden ~Larch~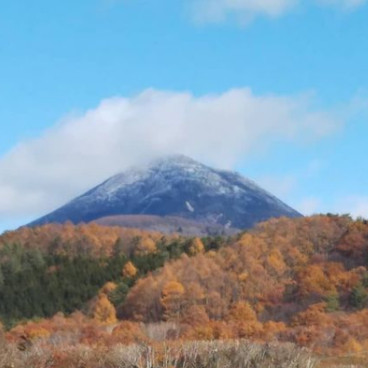 In the autumn garden, larch leaves turn yellow and are dyed in autumn colours. Enjoy a shower of larch needles shining in the autumn light.
Kay Yamada's Christmas Display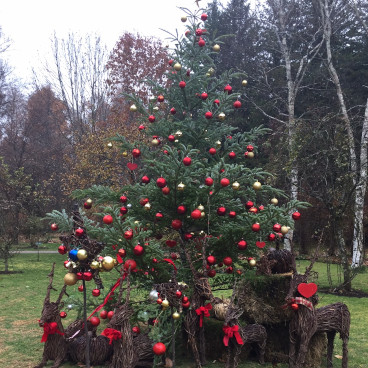 A Christmas display by Kay Yamada. As in many western countries, you can see the Christmas display in Barakura until the Epiphany on January 6th.
5 Days Christmas Bazaar and the year's No1 Big Sale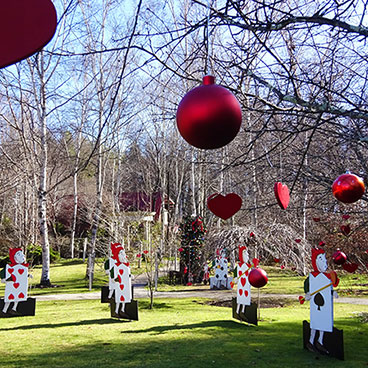 An early adult Christmas to enjoy in the English garden in winter. The five days are full of fun projects such as Christmas displays, workshops, concerts, and special Christmas lunches. We also sell Christmas cakes to order.
An annual special sale will be held at the Garden Center and the Rosy-Life Boutique.
The 2nd Christmas Wreath and Container Exhibition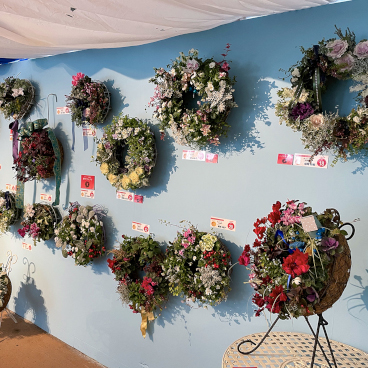 The 2nd Christmas Wreath & Container Planting Exhibition will be held at this time.
Many heartwarming handmade wreaths are exhibited. Exhibits from the general public are also welcome.
For inquiries, please contact the Garden Center. 81(0)266-71-5555
Christmas Rose: Helleborus niger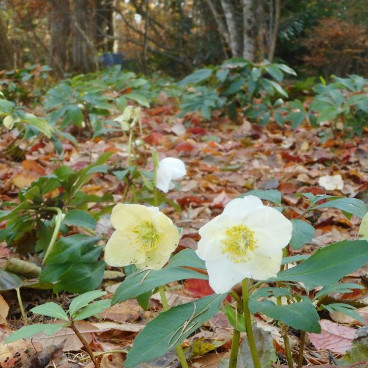 Barakura is one garden in Japan where Christmas roses bloom in natural clusters. Take a look at the lovely small, white flowers.