About Kay Yamada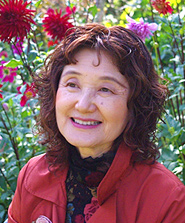 Horticulturalist, Garden Designer,
and part owner of Barakura English Garden
When traveling to Europe with her family in search of inspiration for "Rosy Life" the Yamada Family were fascinated by the beauty of English gardens, leading them to decide to create an English-style garden in Japan.
Kay is also well known for her writing and editing of several books, lecturing to English/Japanese gardening enthusiasts and has had regular TV appearances for English style garden shows in Japan. Also, Kay has supervised articles in several magazine series such as "Katei-Ga-Hou" and "Bises". Kay has designed 8 public English gardens in Japan.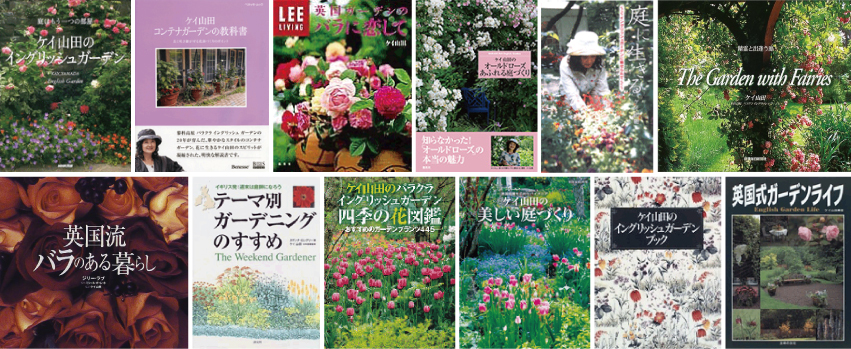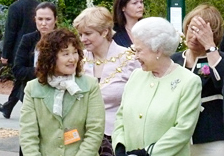 In 2001 Kay and her family were invited to the Buckingham Palace Garden Party, where two representatives are invited from each country. They were chosen for introducing English gardens and culture to Japan and participating in bi-cultural events such as "UK98"
In 2002 Kay exhibited her show garden "Reflection on a Tateshina Meadow" at the Chelsea Flower Show and won the silver guilt medal.
In 2003 Kay also exhibited her show garden "Lace and Tapestry" and again won a silver medal.
In 2009, she exhibited her third show garden "Echoes of Japan in an English garden". That year was the year of Japan-UK 150 in which a series of related events were held in the UK to celebrate the alliance between the two countries. As part of these events and the campaign called "Yokoso! Japan! (visit Japan campaign)" Kay Yamada designed her show garden combining elements of English and Japanese gardens together in a modern way.